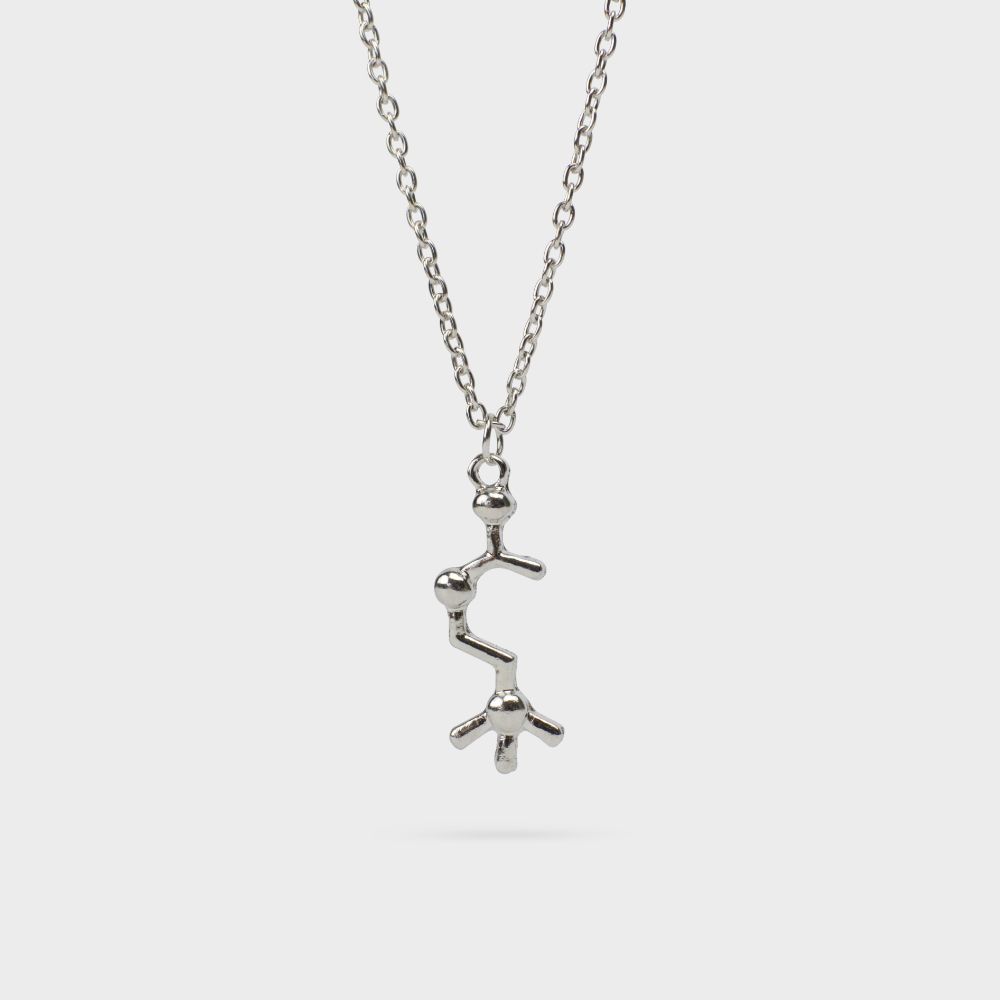 Estimated shipping on Monday December 9th.
Free worldwide shipping for this acetylcholine necklace!
This necklace features a 47-54 cm adjustable chain with a lobster claw clasp.
Comes in a small gift bag with all the knowledge of the universe.
Made in China 🇨🇳, ships from Switzerland 🇨🇭. 
Acetylcholine is a neurotransmitter. In vertebrates it is the major transmitter at neuromuscular junctions, autonomic ganglia, parasympathetic effector junctions, a subset of sympathetic effector junctions, and at many sites in the central nervous system.
The brain contains a number of cholinergic areas, each with distinct functions. They play an important role in arousal, attention, memory and motivation.