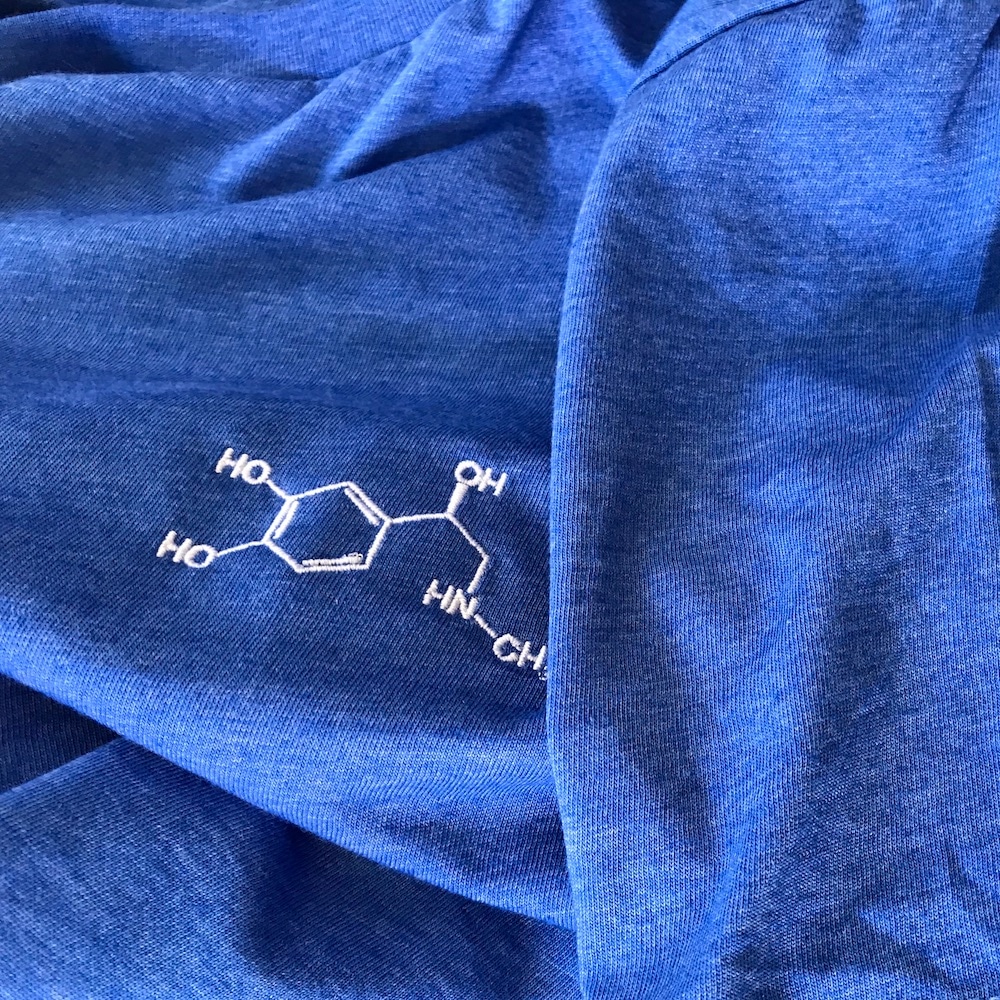 We can 3D print any molecule or name (think polypeptides) you want for necklaces, earrings, keychains or educational molecule or protein models!
The materials possible go from nylon plastic, full-color and transparent prints to solid gold.
We can also print or embroider any molecule on a t-shirt, hoodie, phone case etc. – just write us an email by clicking here.